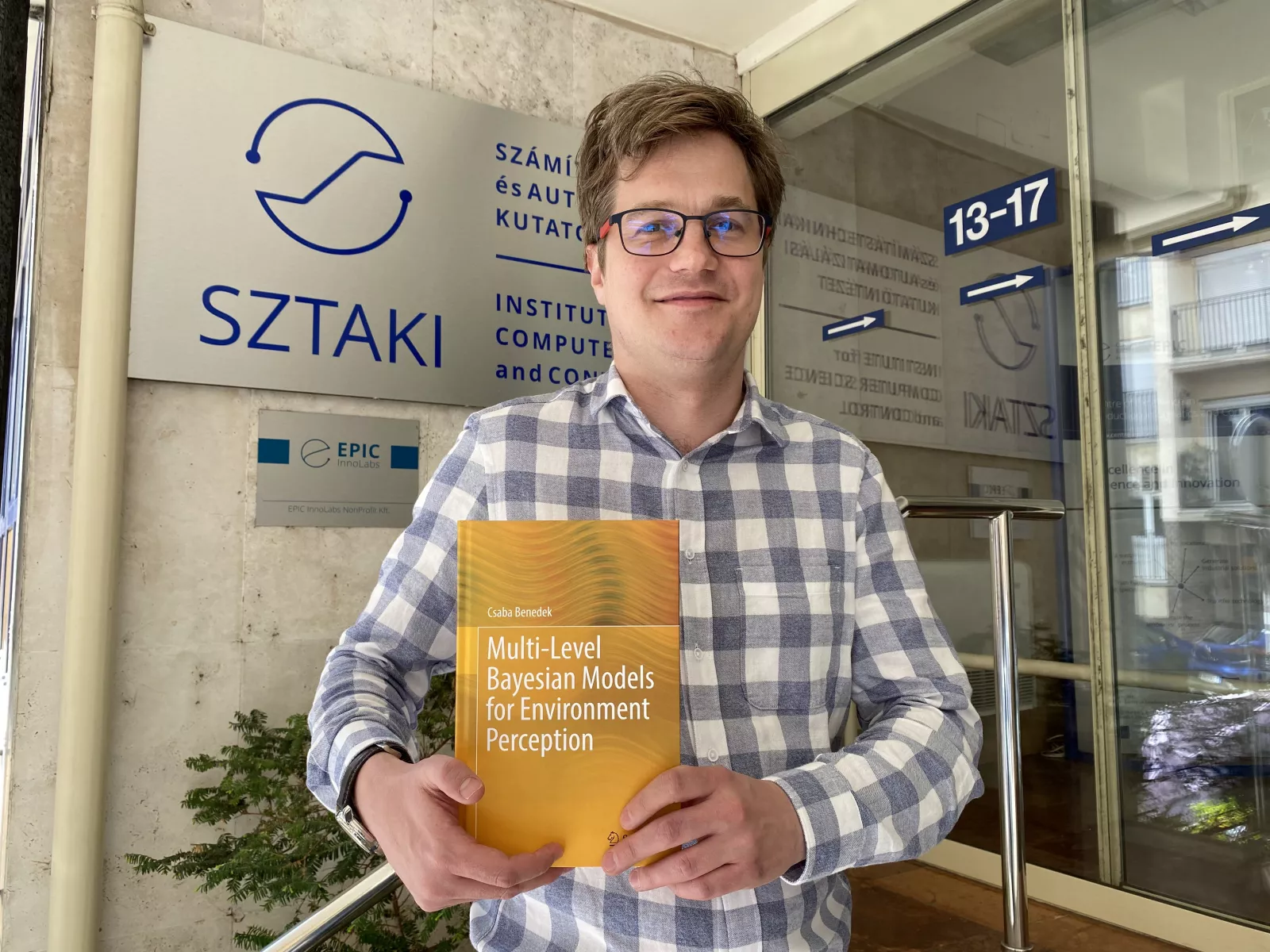 The book "Multi-Level Bayesian Models for Environment Perception" by Csaba Benedek, research advisor of SZTAKI's Machine Perception Research Laboratory, discusses Bayesian parameter estimation models for environment perception in seven chapters.
Published by Springer, the book is available for purchase not only as a single volume, but also chapter by chapter on the publisher's website.
"This book deals with selected problems of machine perception, using various 2D and 3D imaging sensors. It proposes several new original methods, and also provides a detailed state-of-the-art overview of existing techniques for automated, multi-level interpretation of the observed static or dynamic environment. To ensure a sound theoretical basis of the new models, the surveys and algorithmic developments are performed in well-established Bayesian frameworks" – explains the official description.
The book is available here.