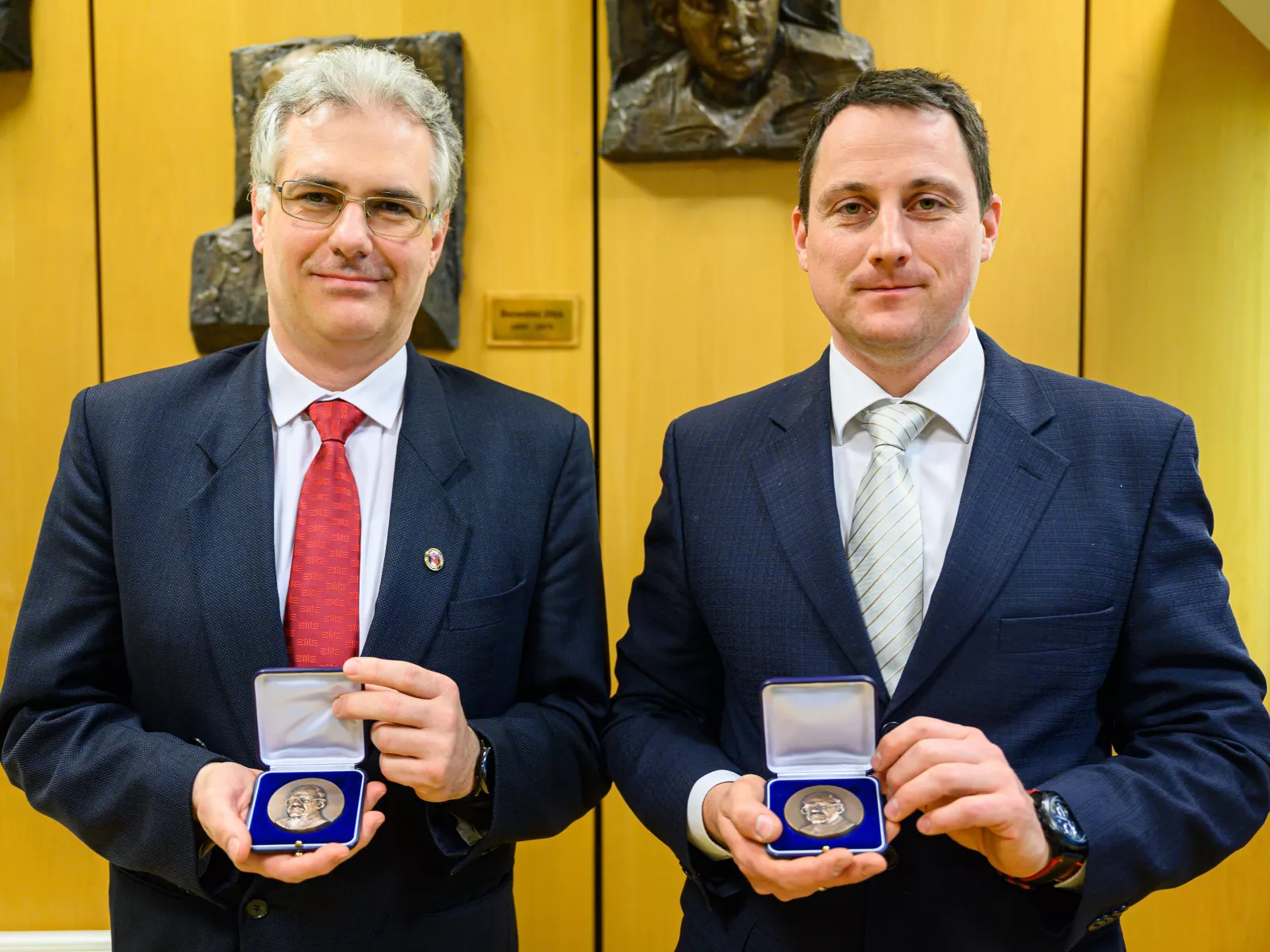 The 2021 Michelberger Master Prize of the Hungarian Academy of Engineering was awarded on 22 April 2022. The winner of the second edition of the competition is Dr. Tamás Tettamanti, associate professor, who created his results and research plan in the field of road traffic simulation modelling and traffic light control with the support of his master, Dr. István Varga, professor, doctor of the Hungarian Academy of Sciences, dean of the Faculty of Transportation Engineering and Vehicle Engineering of the BME. The event was held in the SZTAKI Grand Council Hall; SZTAKI is leading the Autonomous Systems National Labora.
The winning proposal is entitled: Design and implementation of a flexible traffic control system for testing automated vehicle and traffic technologies. The efficiency of the test runs of automated transport and autonomous vehicles on the ZalaZONE Automotive Test Track will be significantly increased by using Tettamanti's methodology.
The award winners were praised by Dr. József Bokor, Scientific Director of SZTAKI, Chairman of the Jury and Dr. István Szabó, Vice President of the National Research, Development and Innovation Office, who supports the MMA Innokatalizator programme. Dr. Csaba Benedek, research advisor of the Machine Perception Research Laboratory of SZTAKI, who received the Michelberger Master Prize in 2020 together with his master, Dr. Tamás Szirányi, head of the Machine Perception Research Laboratory of SZTAKI, also gave a presentation. Benedek is a researcher of the Autonomous Systems National Laboratory.