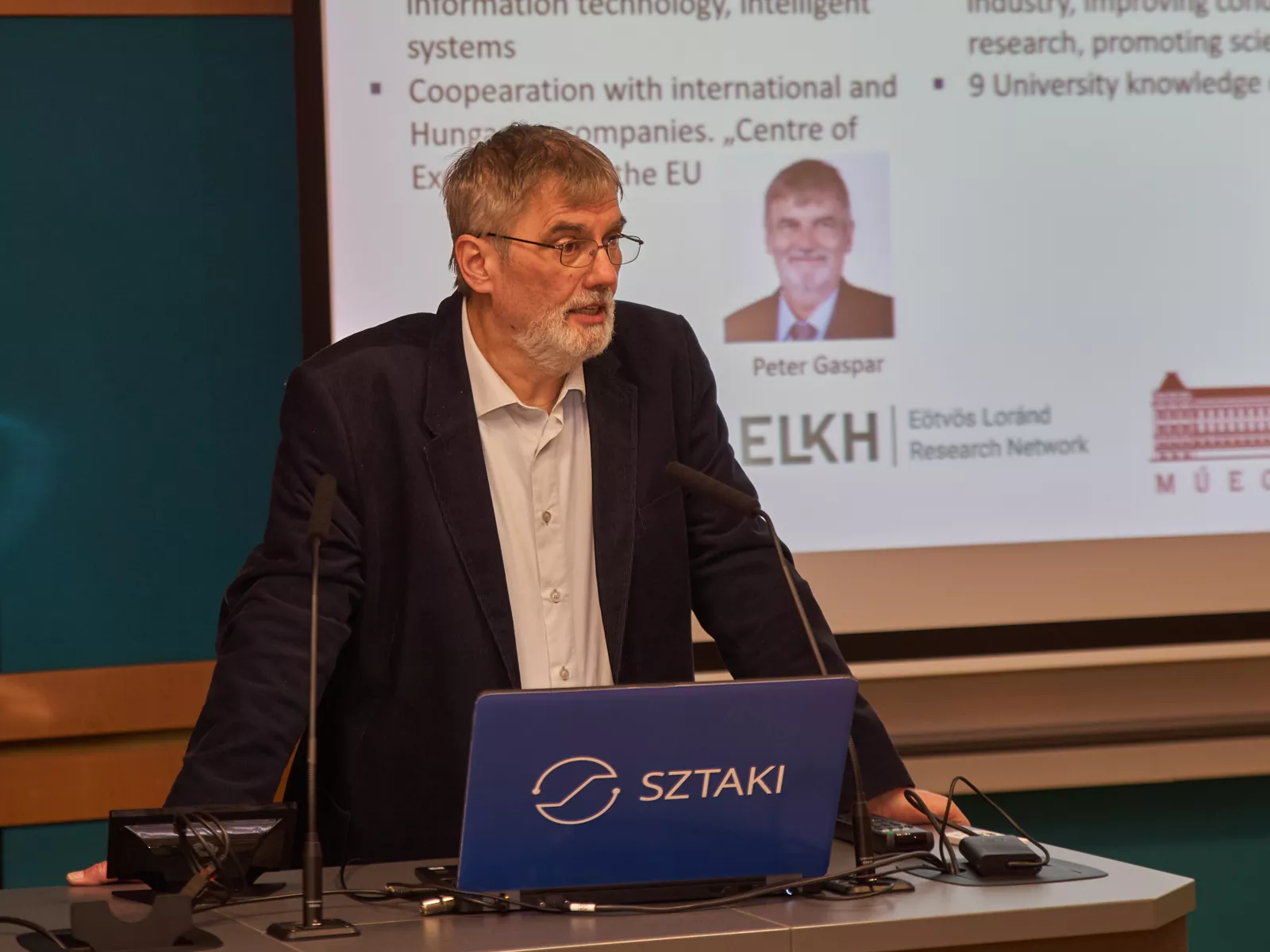 A high-level delegation from the British Embassy in Budapest visited SZTAKI on 9 March to learn about the research and development (R&D) activities at the Institute and at the national laboratories coordinated by the Institute, namely at the Autonomous Systems National Laboratory (ARNL) and at the Artificial Intelligence National Laboratory (MILAB).
The Embassy was represented by First Secretary Matthew Kirlew. The Hungarian delegation consisted of Scientific Attaché Krisztina Kocsis and Communications Officer Levente Gulyás, who were joined by Gabriella Verbovszky, International Relations Officer of the Eötvös Loránd Research Network. During the first half of the two-hour programme, presentations were given by leading researchers and managers from SZTAKI.
Gábor Érdi-Krausz, the MILAB project coordinator, opened the first two-hour session with a presentation on the structure, operation and international relations of the Institute. The second speaker was András Benczúr, Head of the Informatics Laboratory and science coordinator of MILAB, who gave a detailed presentation on MILAB's research activities and its intensifying involvement in the diverse applications of artificial intelligence.
He was followed by Péter Gáspár, Head of the Systems and Control Lab and ARNL, who gave a presentation on the research carried out in and the scientific solutions proposed by the national laboratory, describing its work related to autonomous systems on the ground and in air. Then András Kovács, Senior Research Fellow at the Research Laboratory on Engineering & Management Intelligence, took to the podium to present the developments and results of the laboratory in the field of energy management.
Following the presentations, the visitors had an intense discussion with SZTAKI researchers and managers. The possible future collaborations were also discussed. Photos from the event can be seen in the photo gallery of the Institute's Facebook-page by clicking here.