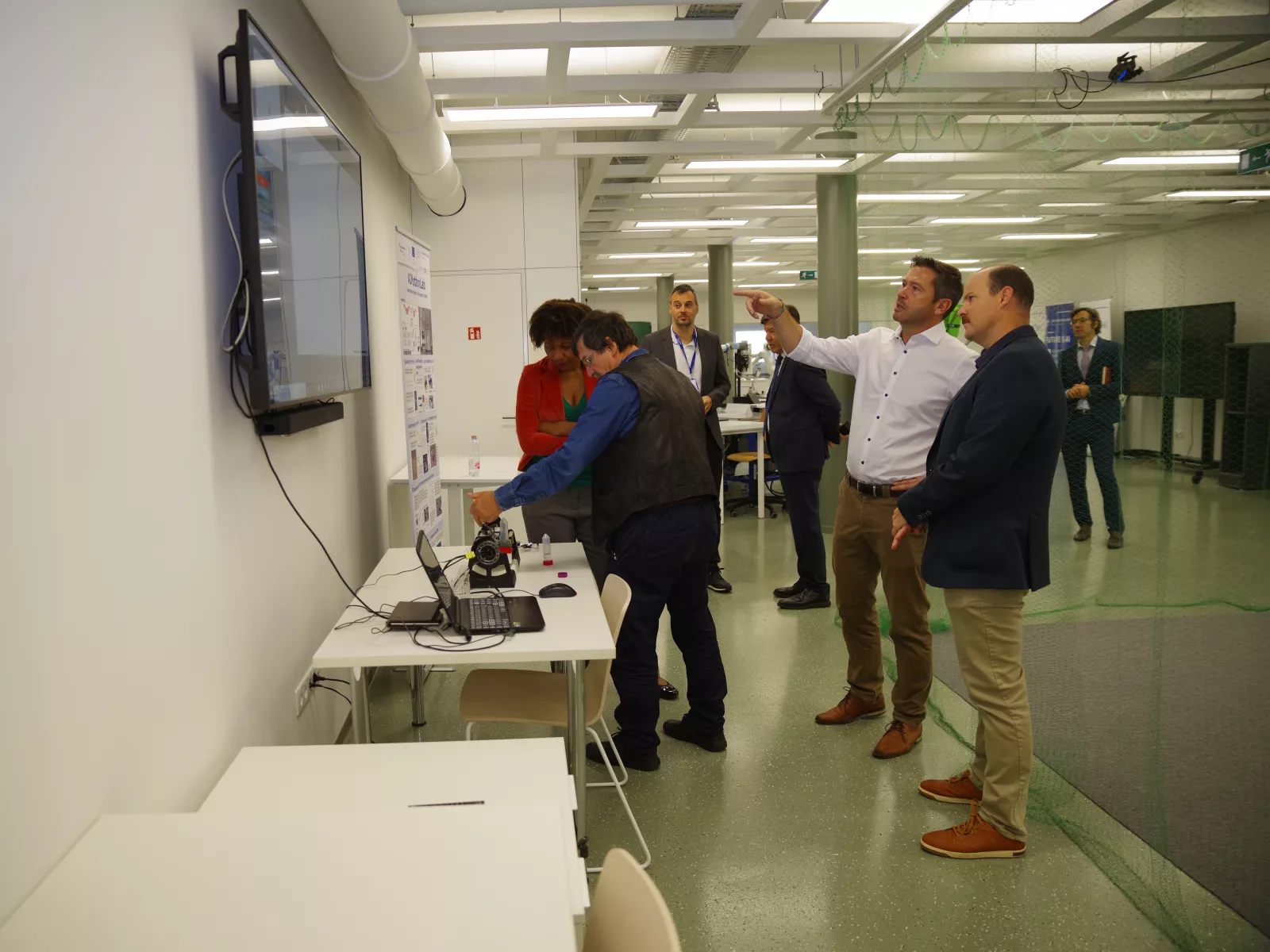 The research and development (R&D) projects, developments and results of SZTAKI were presented to the delegation by the Institute's researchers. The American guests were mainly interested in aeronautical and automation solutions, therefore the programme was set accordingly.
On October 17, 2022, an AFOSR delegation visited SZTAKI. The visit was organised by the US Embassy in Budapest. The visiting delegation was welcomed by Prof. József Bokor, Scientific Director of SZTAKI and Vice President of ELKH. ARNL researchers also actively participated in the scientific programme.
Lieutenant Colonel Tiffany Rivera and Air Force Major Grant Thomas first listened to a presentation by Bálint Vanek, Deputy Head of the Institute's Systems and Control Research Laboratory and ARNL Project Leader, and then they gave a presentation on the role of AFOSR and the scientific work carried out there. Afterwards, the guests visited the Innovation and Demonstration Space on the sixth floor of the SZTAKI's Lágymányosi Street building, where researchers of the Institute presented scientific demonstrations on the topics mentioned above. Afterwards, the programme continued on the third floor of the Kende Street building, where the guests could to learn about the Institute's aeronautical research and development projects.