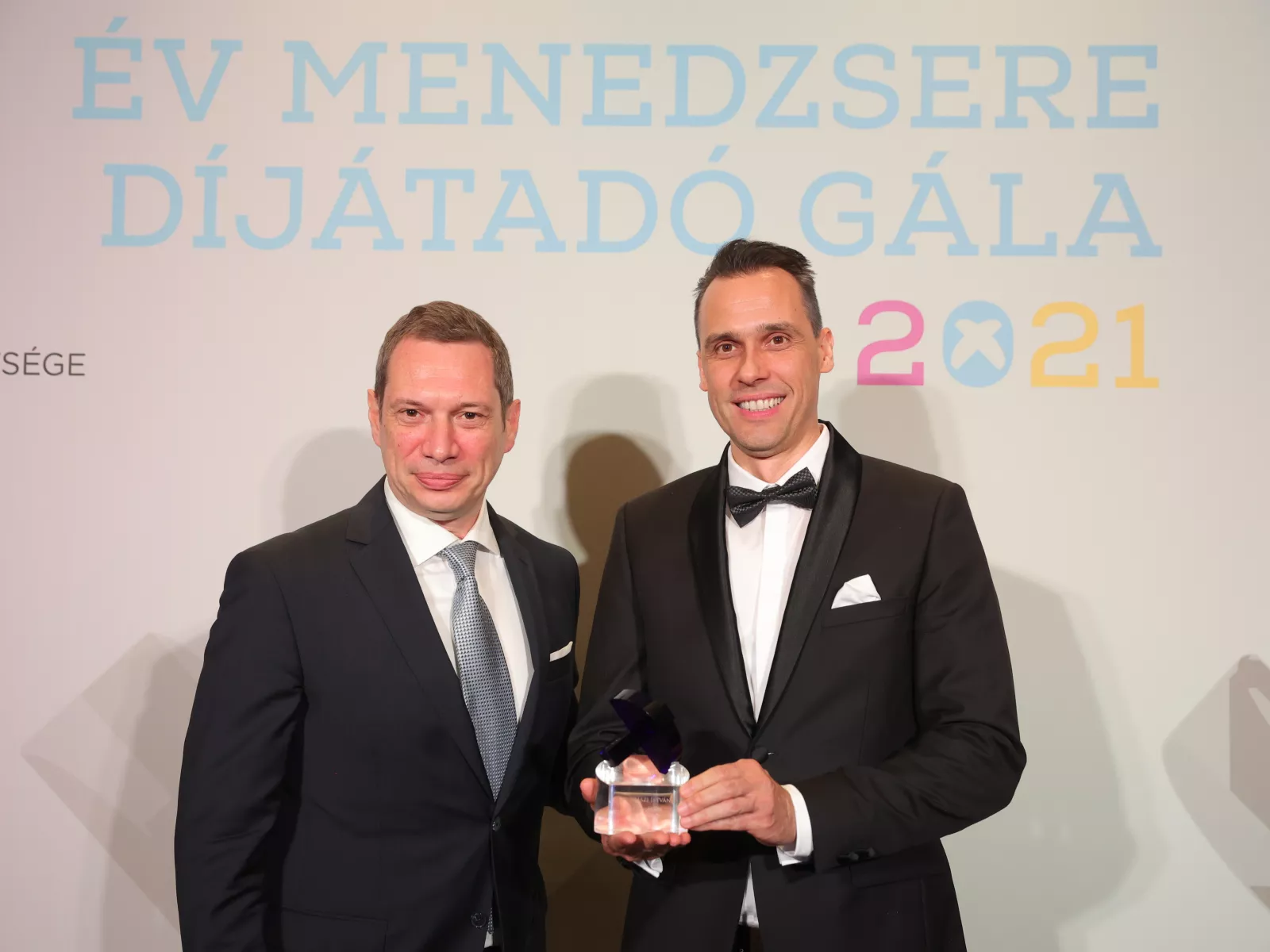 István Szászi, Leader of the Bosch Group within Hungary, was presented with a renowned innovation prize at the Manager of the Year Gala. His outstanding work for innovation and electromobility was recognized with the Blue Innovation Special Award of the Hungarian Association of Executives and the Volkswagen Group. Under Szászi's leadership in the Bosch Engineering Center Budapest, the Bosch innovations contribute to a sustainable and environmentally conscious world.
The prize was presented to him at the Manager of the Year Gala, which was the 27th such annual gala event. With the Blue Innovation Special Awards the founders of the prize honour executives of companies who have outstanding innovation records. Last year the prize was given to Dr. Katalin Karinkó, Vice-Chairperson of BioNTech.
According to the prize committee led by Mr. György Beck, István Szászi's professional life and carrier is an excellent example for the fact that Hungarian executives managing international companies in the region can reap success due to their talent and diligence. The prize-winner and his colleagues at Bosch Engineering Center Budapest work together to make Hungary a prime research and development location and environment of the region in respect of novel technologies that form the future of the automotive industry.
The Bosch Engineering Center Budapest develops automotive parts for automotive companies located all over the world, and plays an ever-increasing role within the Bosch Group. Presently, the Center is the sole location where each of the group's six automotive divisions are represented and active. The Center was founded in 2005 with only a couple of engineers; today, the center has more than 3000 employees and carries out research and development in the field of artificial intelligence and electromobility.
'The prize indicates that I and my colleagues are on the right track, at the same time it puts considerable responsibility on us to carry on our work in this manner. The innovation should not be "l'art pour l'art", it must serve the common good and develop the whole world. We face this task at Bosch day by day, we innovate so that people of the world can live in a more sustainable and environmentally more conscious world.' said István Szászi at the gala event.