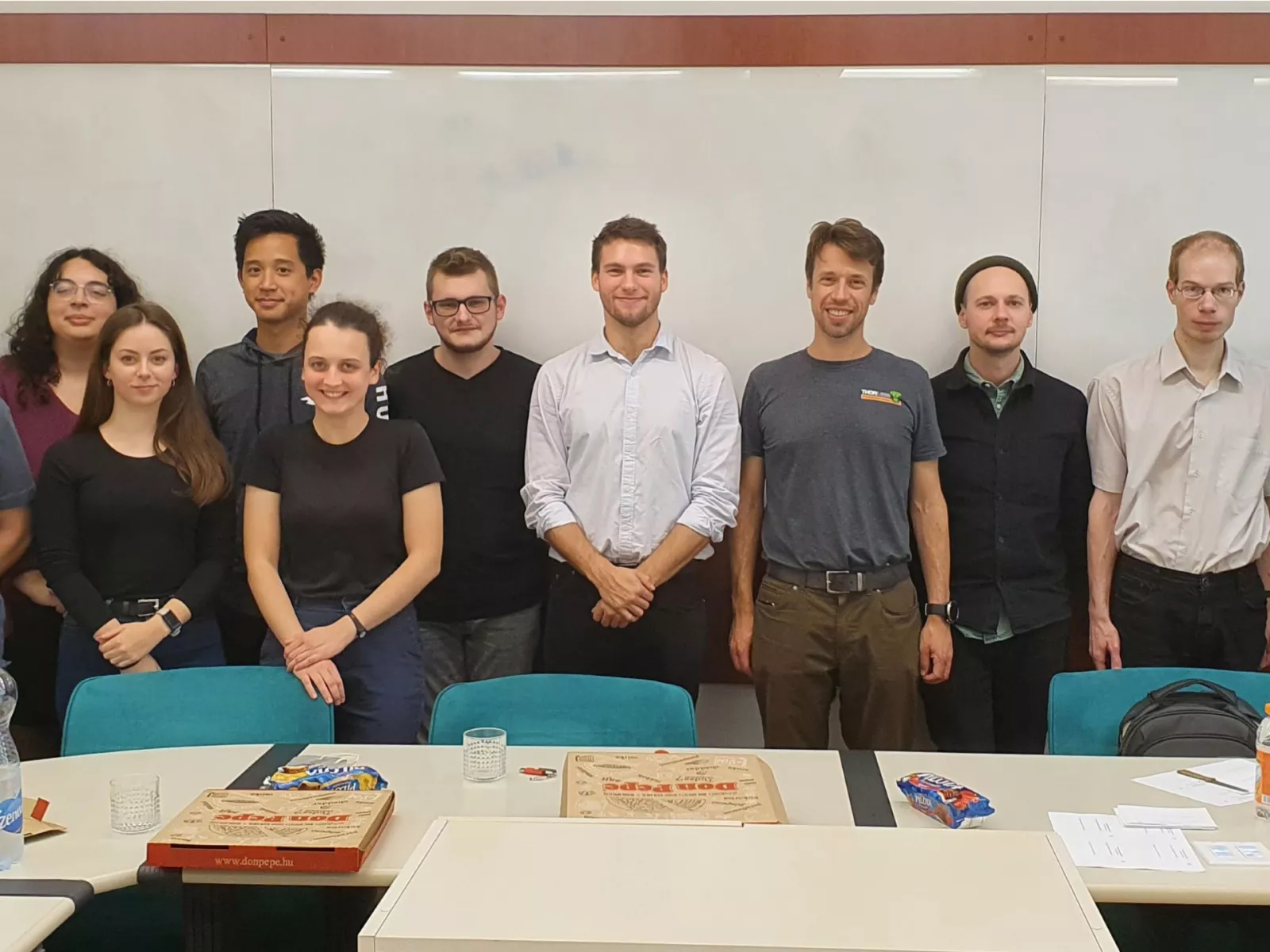 Self-driving drifting of autonomous vehicles was also the topic of the 12th Students' Forum, where students from the SZTAKI Intelligent Processes research group and the Faculty of Economics of John von Neumann University presented their research. For the implementation of self-driving drifting, the researchers are building a reinforcement learning-based controller, the primary goal of which is to increase vehicle safety by solving the handling of vehicles moving at the stability limit (e.g. in rain, snow or when cornering at too high speed) by drifting. The research is linked to the National Laboratory for Autonomous Systems.
The Invited Speaker at the 12th Students' Forum was László Csató from SZTAKI, who gave a very interesting presentation on the analysis of sports competition rules using operations research tools. Then, Dr. Balázs Hangya and Dr. Dániel Schlingloff of the Institute of Experimental Medicine (KOKI) presented their results in the field of typing and functional analysis of cells in the brain and nervous system, and Ádám Fodor - Dr. Zsolt János Viharos, former student-researcher, now lecturer-researcher at ELTE, former Invited Speaker - presented his recent advances in the field of group behaviour analysis using artificial intelligence tools.
Image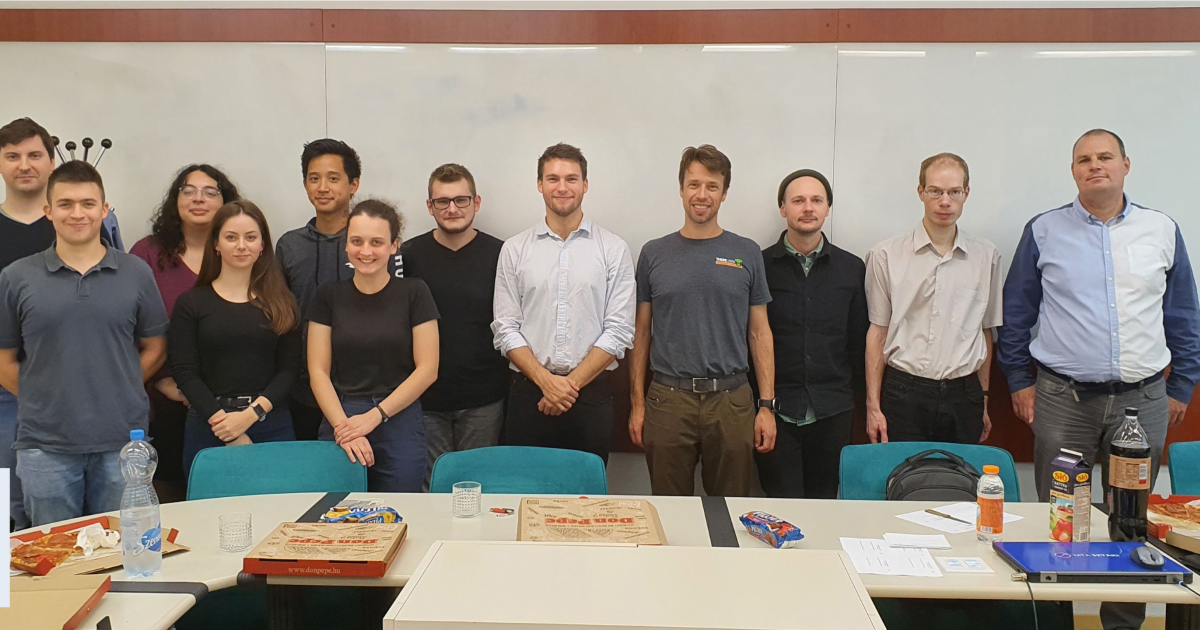 After the break, the students of the theme leader reported on their results: László Hoang on structure search of deep neural networks, deep network processing of sensor signals, image reconstruction algorithm and artificial intelligence methods applied in portrait drawing robot; Ágnes Szűcs on dynamic integrated statistical-information-theoretic measure applied in neural network learning; Fatma Hamdi on a new solution for outlier detection; Nikolett Benedek on the detection, identification and proposed solutions for information/information technology and logistics problems in enterprises; Bence Pálvölgyi on new reinforcement learning algorithms applied in manufacturing and in the international cooperative research project; Szilárd Tóth on the next steps of a reinforcement learning solution applied in the creation and maintenance of vehicle drifting and finally our new student Bence Gercuj on his research work on the critical deviation diagram used to compare artificial intelligence, information theory and feature selection and classification algorithms.