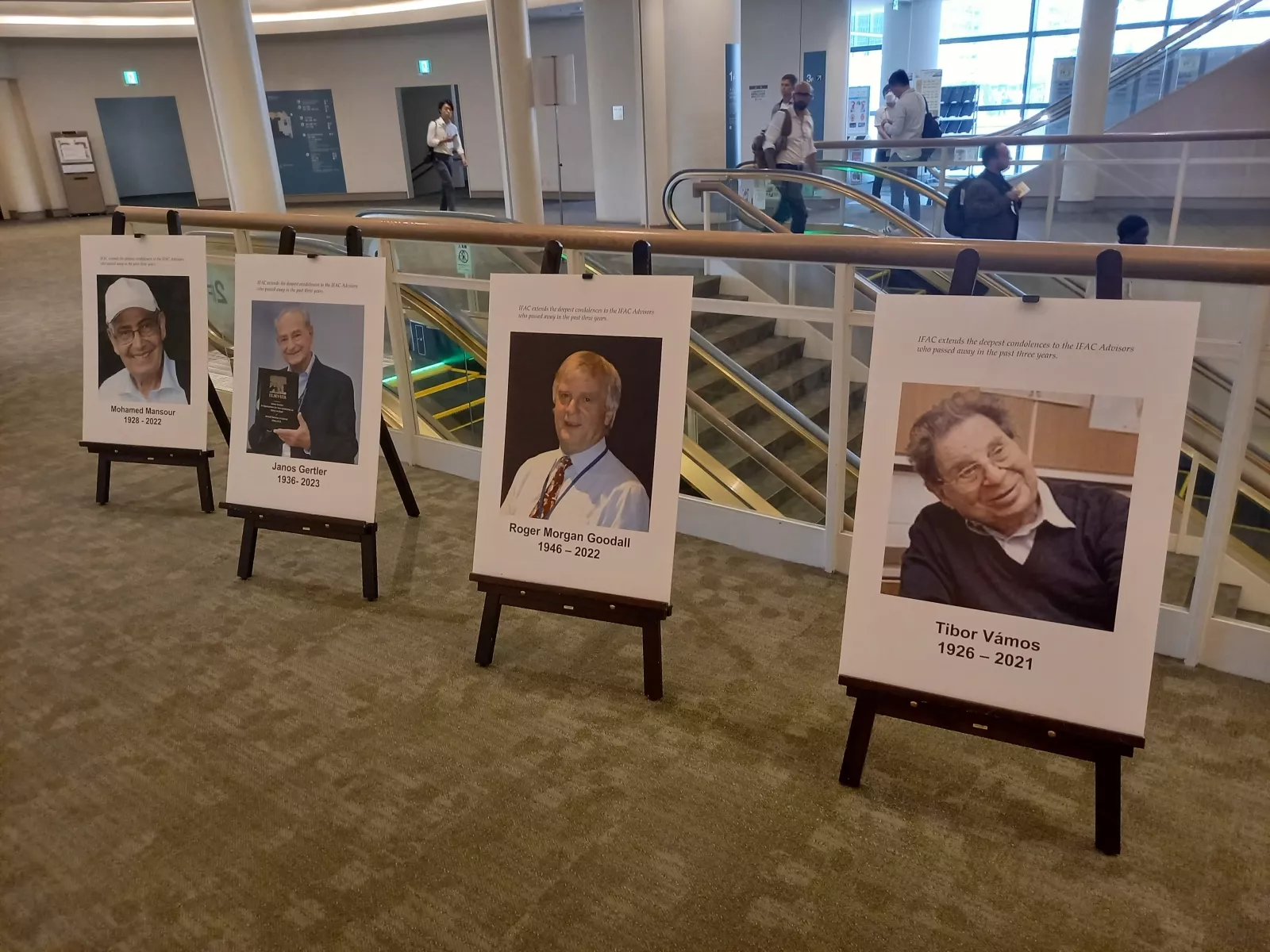 The world congress was attended by József Bokor, Scientific Director of SZTAKI, as well as several members of two SZTAKI laboratories, which are active in the research and application areas of ARNL. From the Systems and Control Lab Péter Gáspár, Head both of the ARNL and of the lab, Zoltán Szabó, Research Advisor, Péter Bauer, Senior Research Fellow (all of them ARNL lead researchers) and Dániel Fényes, Research Fellow, were present.
From the SZTAKI's Research Laboratory on Engineering and Management Intelligence, József Váncza, Head of the laboratory, Gábor Erdős, Deputy Fead of the laboratory, Balázs Csanád Csáji, Senior Research Fellow (all of them ARNL lead researchers), as well as Zsolt Kemény, Senior Research Fellow, János Zsolt Viharos, Senior Research Fellow, Imre Paniti, Research Fellow, Bence Tipary, Research Fellow and Szabolcs Szentpéteri, PhD student, participated in the almost week-long scientific conference.
The history of SZTAKI is closely intertwined with IFAC as several former leaders of the Instititute held important positions in the organization. Accordingly, at this year's world congress, two former leaders who have passed away in the recent years were commemorated at the event: Tibor Vámos, who also held the position of President of IFAC for some time, and János Gertler, who was Life-long Advisor to IFAC.