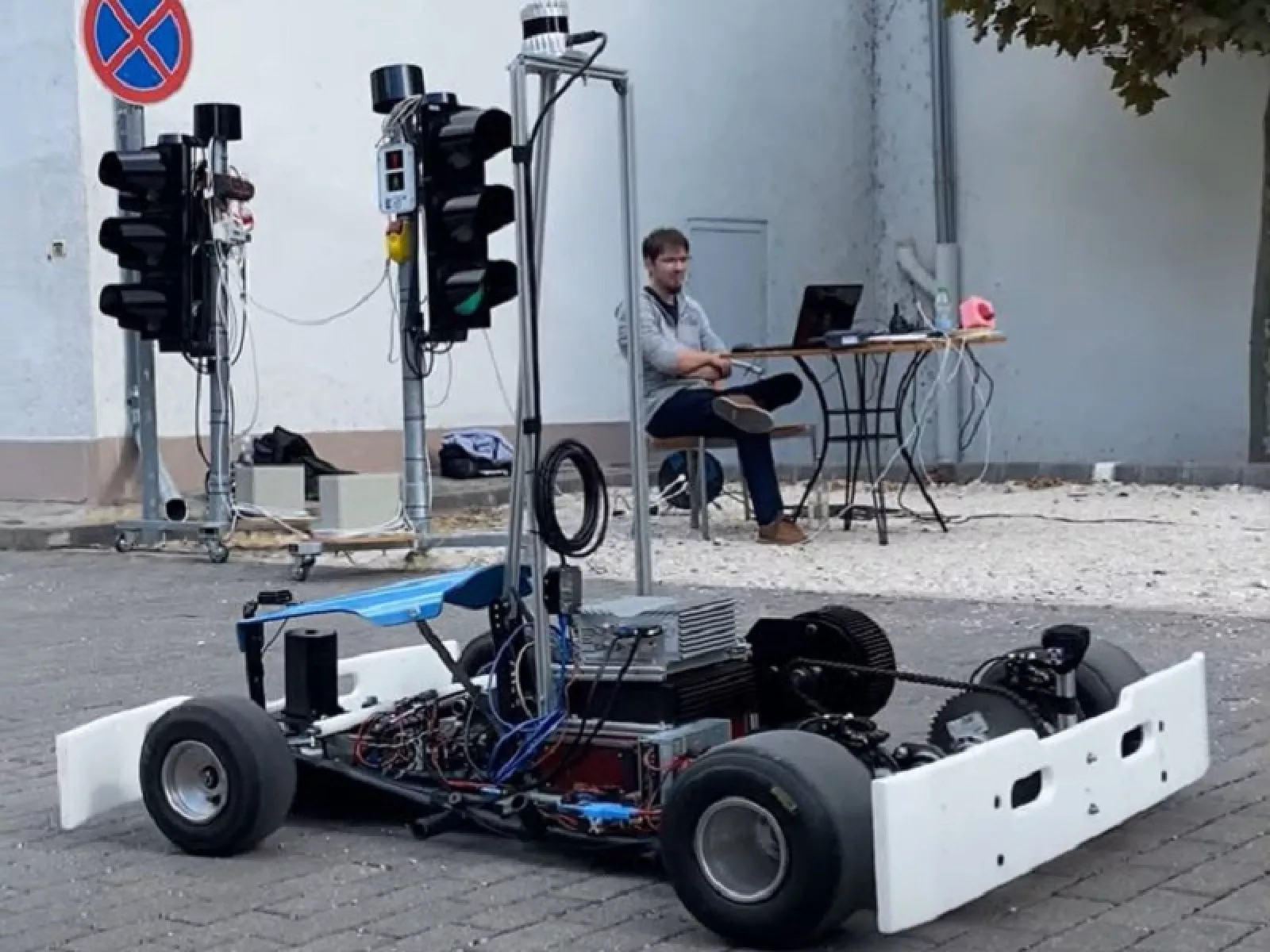 The so-called automated valet parking function was demonstrated and attracted great interest at the Researchers' Night 2021 event. A test vehicle – an electric go-kart in this case – within a parking lot navigates on its own to the driver of the vehicle. The driver sends his/her own position from a mobile phone. In addition to the self-developed RTK GPS, the localization relies on the point cloud data from an on-board 3D LiDAR. The point cloud data is used also for the purpose of object detection.

The successful demonstration gives credit to the young engineers and PhD students of the Machine Learning Group within the Department of Transport and Vehicle Control of the Budapest University of Technology and Economics (BME).

The following video was taken at the demonstration.