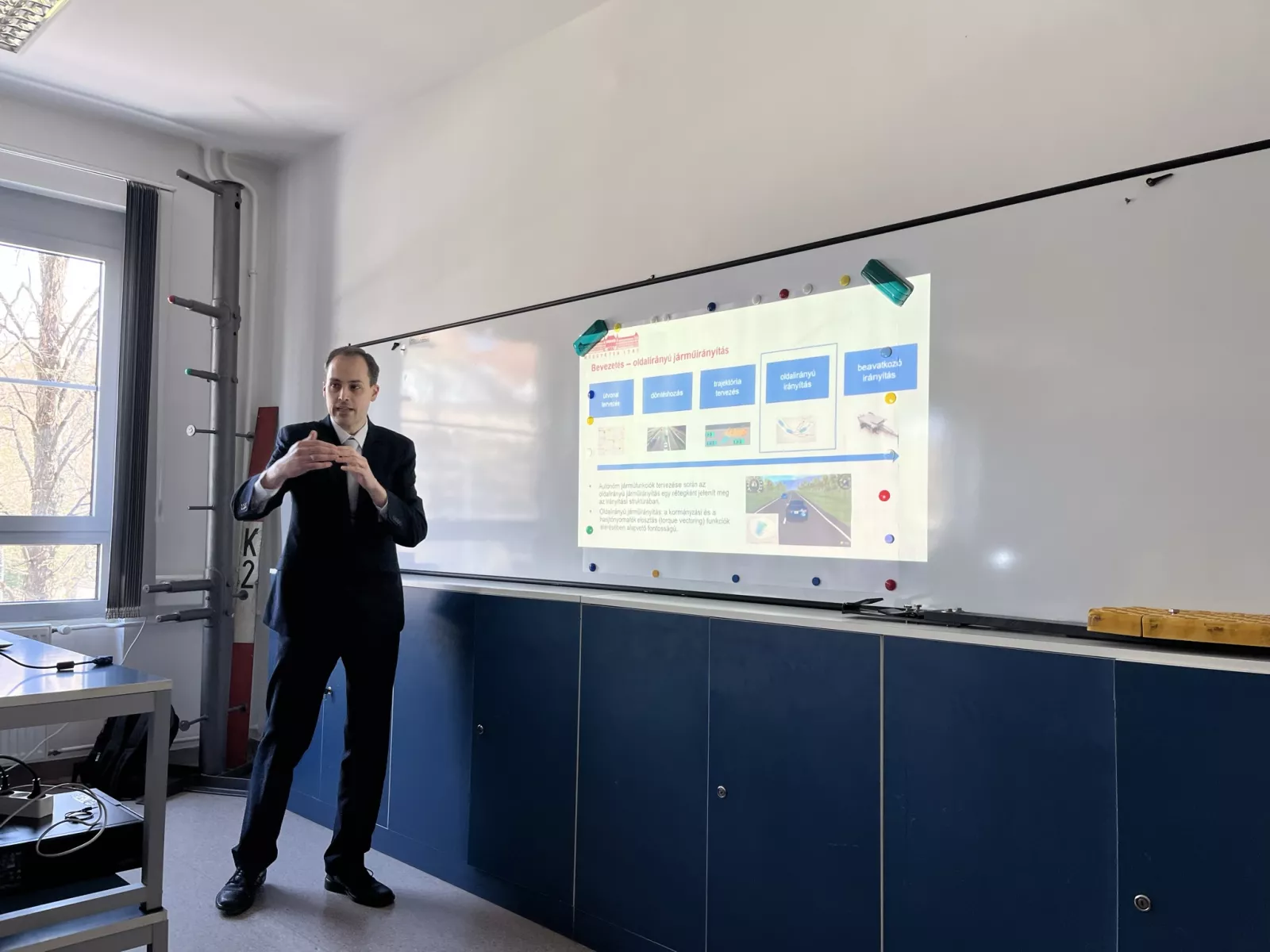 At the public habilitation lectures organized by the Kandó Kálmán Doctoral School of BME on 21 March 2023, Balázs Németh received a 100% evaluation from the Committee.
Balázs Németh's habilitation started with his lecture entitled "Design of lateral dynamic controllers for automated vehicles", the first half of which was held in Hungarian and the second half in English. This was followed by his scientific colloquium entitled "Robust control design for vehicle systems with learning processes".
Balázs Németh delivered both lectures confidently, in a way that was understandable and comprehensible to the audience. The scientific results presented at the scientific colloquium have been published in the form of research articles, books, and book chapters in renowned journals and by renowned publishers, respectively.
The Commission gave 100% marks for the habilitation presentations and for the scientific results achieved by the Applicant.
We wish our colleague Balázs Németh continued success in all areas of life.