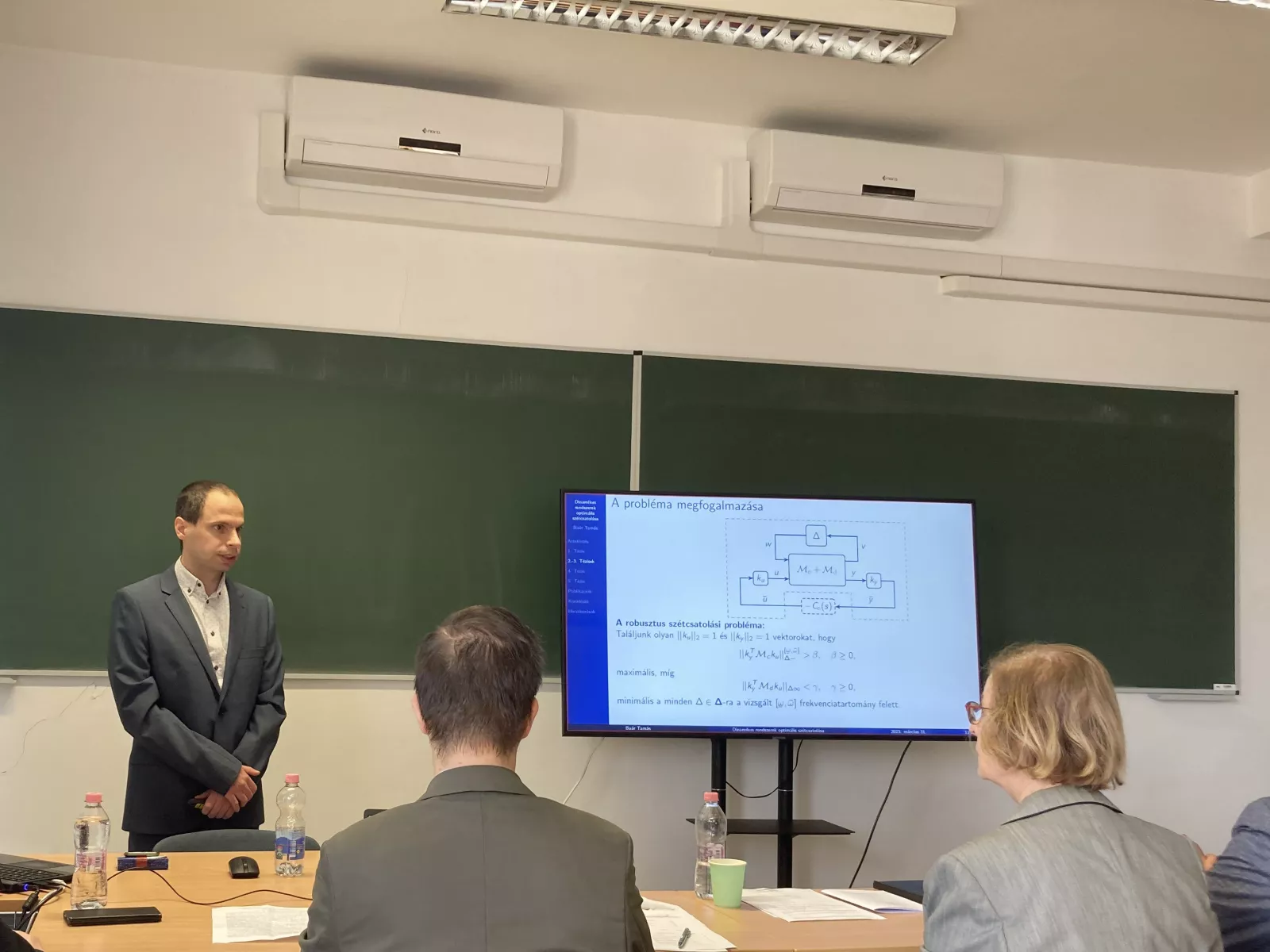 Tamás Baár defended his PhD thesis at the Budapest University of Technology and Economics (BME) on 31 March 2023 with a 100% mark. The results presented in his thesis are related and relevant to several ARNL research topics.
The title of his thesis is 'Optimal Decoupling of Dynamic Systems: a Convex Approach with Aerospace Applications'. Tamás Baár's advisor was Tamás Luspay.
We wish further successes to both of them.