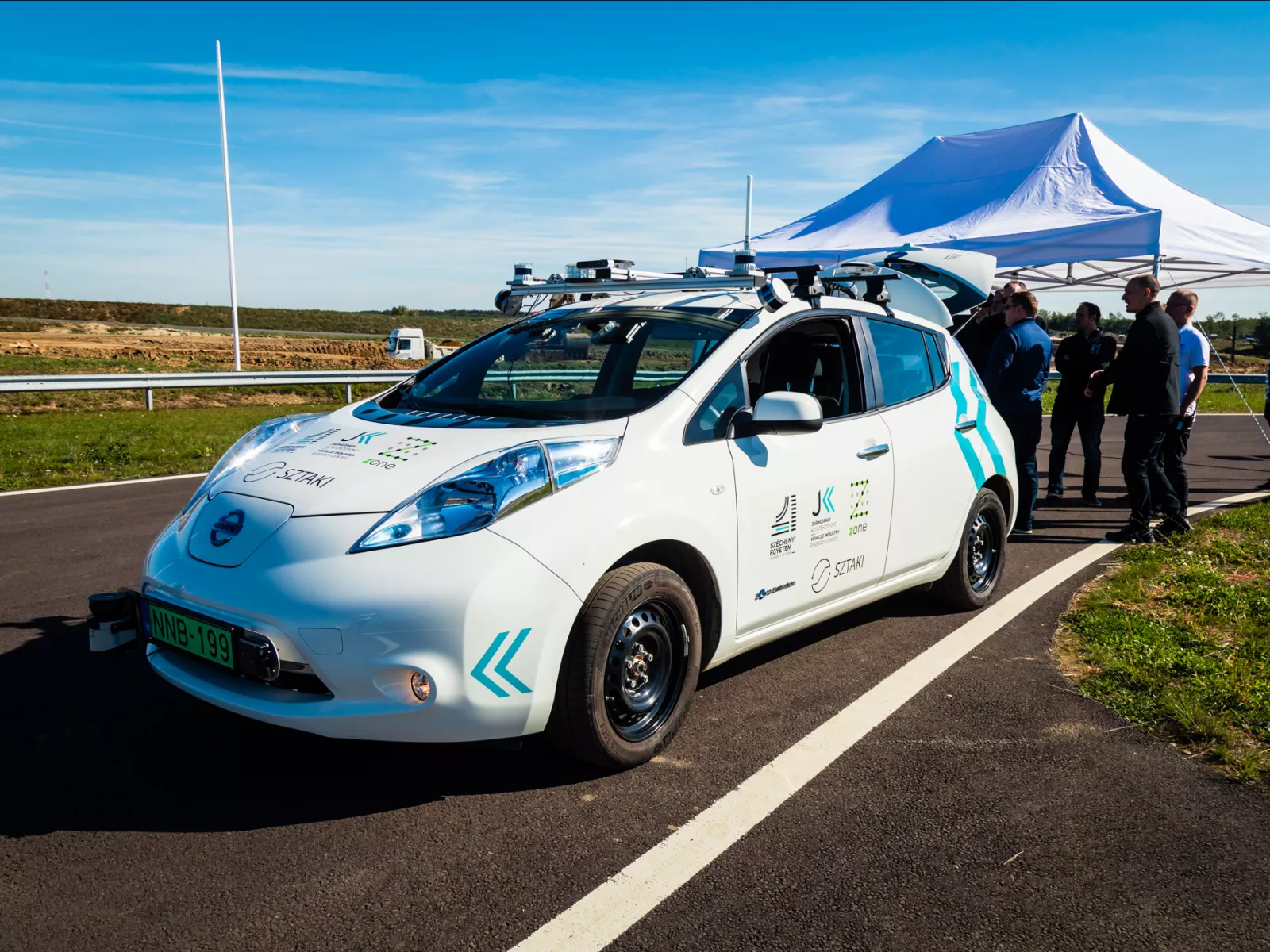 In a recent publication aiming to showcase the best research infrastructures in Hungary and to highlight the wide range of research and collaboration opportunities available, Dr István Szabó, Vice President for Science and International Affairs of the National Research, Development and Innovation Office, highlighted that the number of research infrastructures that are world-class in every respect is increasing. The publication also includes the Vehicle Industry Research Centre (VIRC) at Széchenyi István University (SZE), which can now use the title of "Outstanding Research Infrastructure".
The publication underlines that the staff of VIRC at the Centre for Autonomous Transport Systems, the e-Mobility Centre, the Industry 4.0-Mobility Robotics Centre and the Artificial Intelligence Centre are working to make the transport of the future uncompromising, safe, simple and sustainable. The research directions cover current areas such as electromobility, machine learning, environmental sensing, robotics, vehicle simulation, autonomous vehicle control, telecommunications and intelligent transport systems. In addition to the above, VIRC places a strong emphasis on student talent management, ensuring the next generation of researchers: research engineers act as mentors to support young talent.
Dr Ferenc Szauter, Head of VIRC noted in his acceptance speech that he is particularly proud of the fact that they had developed their own lower and upper level vehicle control platform for their research on autonomous vehicles.
VIRC works in cooperation with a number of renowned institutions and organisations. Among them, in addition to ZalaZONE, the Institute for Computer Science and Control (SZTAKI), the Budapest University of Technology and Economics, the Eötvös Loránd Research Network, the University of Szeged, the National Laboratory of Artificial Intelligence and the National Laboratory of Autonomous Systems are worth mentioning. Key partners abroad include the Massachusetts Institute of Technology (MIT) in the United States, the Motor Transport Institute in Poland, the Technical Universities of Vienna, Graz, Cluj-Napoca, and Brno and the Transilvania University of Brașov.
Read more on the University of Győr's official website.